Singer K.ZIA shares decadent music video 'I Got Your Back'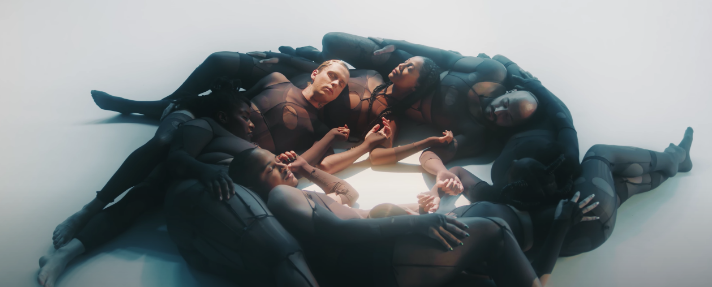 Brussels-born, world-raised, Berlin-based, singer, songwriter and artistic director K.ZIA shares the breathtaking new music video for her latest single 'I Got Your Back'. The track follows the release of previous singles 'Sanctuary' and 'JFMB' which premiered on Wonderland Magazine, and is taken from her upcoming debut album 'Genesis', set for release on 11th February 2022. 
On her brand new conceptual album, K.ZIA brings forward her rich Universe and introduces two sides to her persona: K.ZIA who emulates light, warmth, passion and emotion and sings in English, and ZIA, her darker, bolder, intoxicating alter-ego who sings in French. Watch the album trailer here. 
Effortlessly blending elements of alternative R&B, soul, Pop, trap and afrobeats with K.ZIA's captivating vocals, 'I Got Your Back' showcases K.ZIA's effortless and natural gift for storytelling. Drawing from her combined influences, K.ZIA thrives on being able to experiment with the emotions and feelings she's able to convey through her music.
Speaking of the track, she says:
"I Got Your Back is a song close to my heart. Dedicated to one of my closest and longest friends, It's a song of comfort for the ones among us who suffer from depression. Life can feel so lonely at times, depression is a subject we don't often talk about but touches so many. It's ok to need some time off, it's okay to feel a certain type of way. The last 2 years have been heavy on a lot of us and this song is a warm hug from a distance to make sure you know that whatever happens, I got you."
Born of a Martinican father and a Belgo-Congolese mother (internationally acclaimed Zap Mama), K.ZIA was raised amongst many cultures and has travelled the world of Music and Circus, during her child and teenage life.
In 2017, while finishing her Masters in Public Relations and Media she decided to move to Berlin where she started her career as an Independent Artist. Since her debut EP "RED" released in 2018 K.ZIA has performed across the globe as both a headliner or support act for artists like Sampa The Great, Omar Lyefook, Tayla Parx, Kota the friend and more.
She describes herself as an Afro-European mineral by virtue of her cultural and ethnical background. This can be felt in her music mixing both French and English. She creates soundscapes fusing cultures, genres and brings people together to celebrate music, LOVE by creating a safe-space for us to BE.
Follow K.ZIA: