D4VD Releases Debut EP Petals To Thorns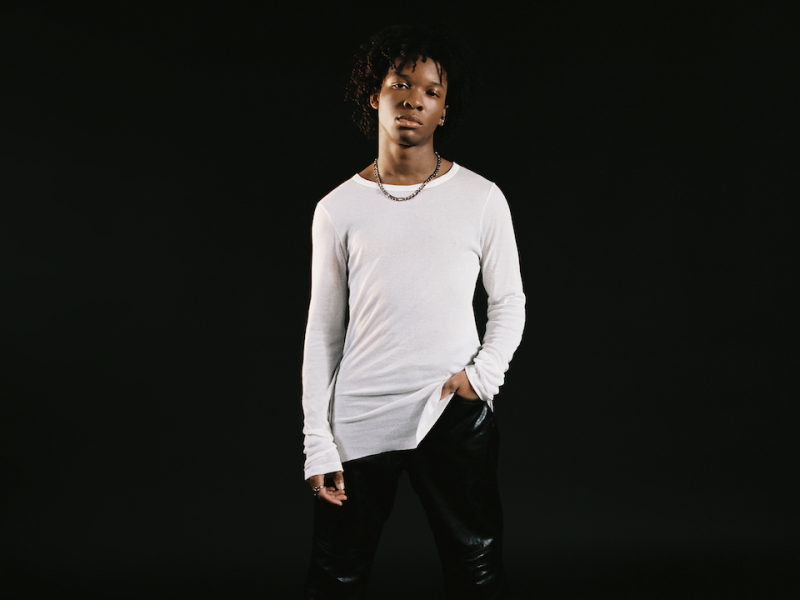 With just under 30 Million monthly Spotify listeners, genre-defying artist d4vd releases his debut EP Petals To Thorns via Darkroom/Interscope.
The nine-track EP includes previously released RIAA platinum hit "Romantic Homicide," and RIAA gold ballad "Here With Me," as well as new tracks showcasing the Icelandic pop-artist's unique sound. The EP establishes d4vd as one of the best new emerging acts, corroborated by his recent Billboard 21 Under 21 honor. 
d4vd has also unveiled the video for "The Bridge," a modern melody that draws from early 2000s pop punk, with heavy guitar riffs and palpable percussion. Its accompanying red-tinged, music video perfectly visually encapsulates d4vd's angst-filled, heartbroken lyrics.
The EP also hears d4vd partner with Icelandic pop-artist Laufey on "This Is How It Feels" an entrancing ballad, heavily rooted in storytelling with d4vd and Laufey communicating through song against twinkling piano keys.
Stream Petals To Thorns here.