American Songstress Breezy Casanova shares 'Proud of You'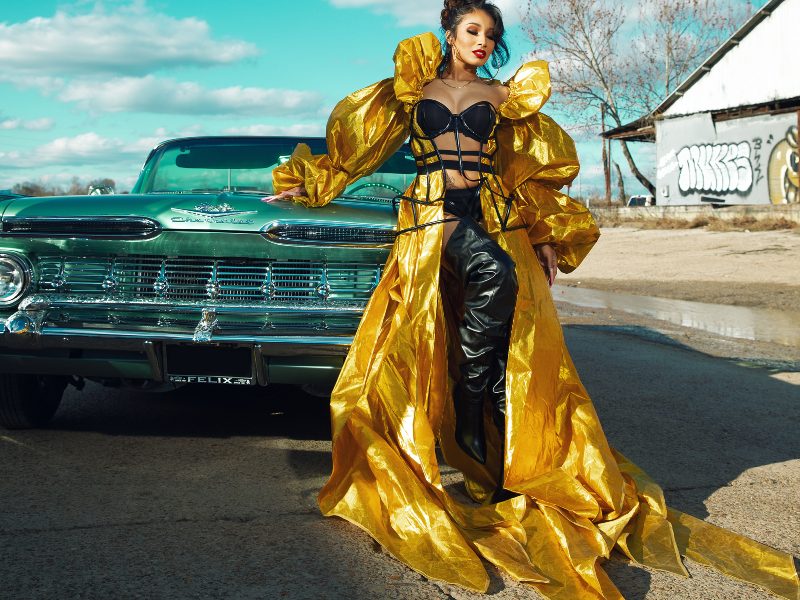 Image via publicist
Rising R&B singer Breezy Casanova just dropped her newest single, 'Proud of You', featuring the talented Hip-hop artist Sally Sossa. The Black-Mexican singer was born and raised in Phoenix, Arizona, and has quickly gained a national following with her soulful R&B melodies, catchy hooks, and smooth vocals.
Stream / Download: Breezy Casanova – 'Proud of You'
Influenced by icons such as Mariah Carey, Jhene Aiko, and Khelani, the singer has been releasing music since 2020 and has already made a significant impact in the music industry. Her first single, "Losing You", was a hit with her growing fan base, and her Love Sick EP has been praised by critics and fans alike.
With her latest single "Proud of You" Breezy continues to impress with her unique sound, captivating lyrics, and powerful vocals. The track's fierce yet chill vibe is a perfect reflection of Breezy's style, and her collaboration with rapper Sally Sossa adds an extra layer of depth to the song.
The song already garnered support from tastemakers including iHeartRadio, Wordplay Magazine, The Hype Magazine, That Grape Juice, Music Crowns, among many others.
"I created this song in Seattle with my team. I heard the beat and went into the booth and freestyled my emotions I was feeling in the moment. I told my manager I wanted a feature on the record. So he sent me some artists. I felt Sally Sossa from Houston,Tx could bring the extra sauce to the record to make it complete." – Breezy Casanova.
This collaboration between two of the hottest rising stars in the music industry is sure to be a hit. Breezy's smooth, soulful vocals blend perfectly with Sally's hard-hitting flow to create an unforgettable melody that is sure to have listeners singing along.
The music video follows the story of a woman who is an undercover agent on a mission to rescue trafficked women from a brothel. She is a wife who is passionate about making a difference in the lives of these women. The video ends with a message of hope, showing that even in the darkest of circumstances, there is always hope.
With its uplifting message of love and support, and female empowerment, "Proud of You" is sure to be successful with fans of R&B and Hip-hop alike. Breezy Casanova is on a mission to bring her unique sound to the forefront of the music industry, and with this latest release, she is well on her way.
Follow Breezy Casanova: