Dynamic artist Louis VI drops latest music video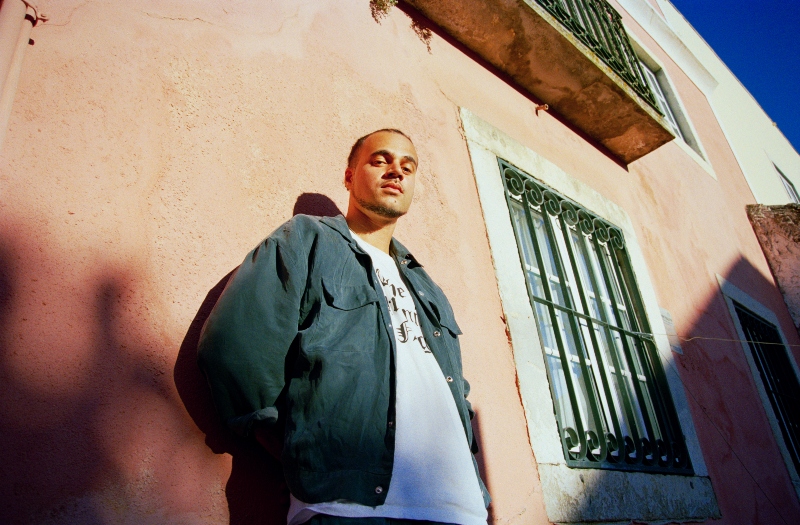 Image credit: Dylan James Moor
EARTHLING is the hotly-tipped second album from musical all-rounder Louis VI and the debut release on the newly-minted HiyaSelf Recordings Unlimited, helmed by Nightmares On Wax. Here, the rapper, producer, and multi-instrumentalist draw on hip-hop, jazz, electronic, afrobeat, funk, RnB, and soul to create a melting pot of future-leaning sounds that directly challenges the colonial legacy of climate change.
EARTHLING is stacked full of features from the friends and musicians that surround Louis – including Lex Amor, Oscar Jerome, Moses Boyd, Bluestaeb, Alex Cosmo Blake and Mick Jenkins.
The fresh video for the afrobeat-infused cut 'Yonn Manman Laté', which features Mercury prize nominated Jazz drummer Moses Boyd, is an abstract expression of the 'Earthling' – the part of ourselves that has always been connected to Mother Nature & our ancestors. Louis explains:
"The "Earthling" dancer represents our spirit, unstained by colonialism and slavery, free, energetic, powerful, alive & sovereign, still connected to nature and the aliveness of this planet."
But as she lands on these colonial shores, her journey further and further away from nature and home, and further and further into the heart of darkness, into the colonial machine of the stark industrial city backdrops of Britain, starts to take its toll. Her journey deeper into a nature depleted land that drove the depletion of her own, she becomes more and more sick being away from nature in the polluted cities. She represents the developing amnesia for our own life force, our connection to nature and the planet as her distance grows, until it weakens so much she must return to survive. This Earthling – seen only by Louis & Moses – both from Dominica, shows her visibility to the diaspora, those who remember in their DNA something deeper, a time when their own ancestors were connected to Mother Nature before colonialism but also remembering the majestic beauty and one oneness the human spirit can be being connected again to this planet."
The sentiment of EARTHLING builds on the pivotal keynote speech that he gave at the COP26 summit in Glasgow in 2021, as well as his documentary 'Nature Ain't A Luxury' & award-winning short 'The World Is (Y)ours'. As a POC environmental justice activist (and one of London's most prominent voices against the colonial legacy of climate change), much of Louis' writing & production is inspired by nature. For every song mastered on the album, a tree was planted in partnership with Plant for the Planet and the record will be pressed on Green Vinyl.
To accompany the single, there's a rework from HiyaSelf honcho himself, Nightmares On Wax.
Follow Louis VI: