Olaedo Ibe unleashes a gorgeous album, Golden Skin, an ode to self-love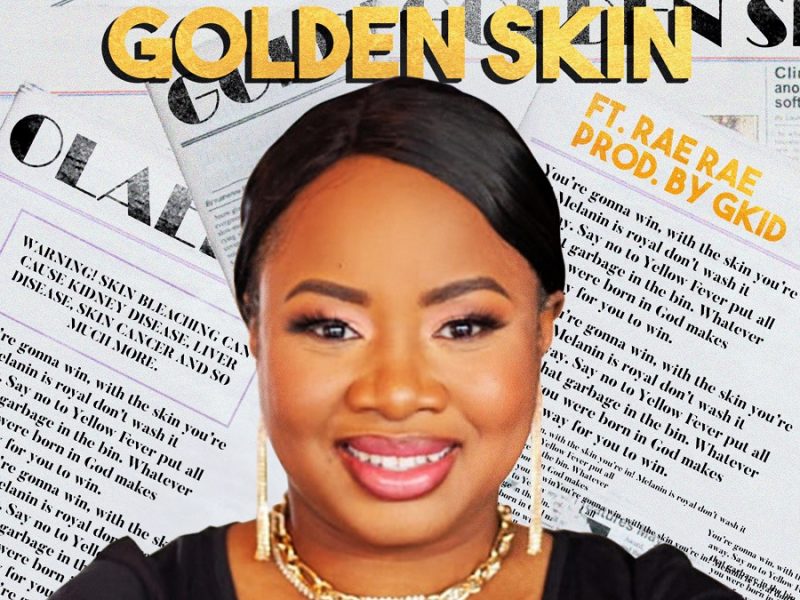 Olaedo Ibe has unveiled her second album, Golden Skin, released independently on October 27th, 2023. The British-Nigerian singer-songwriter and composer is known for her distinctively powerful sound, a sublime fusion of gospel, R&B, spoken word and afrobeat. Olaedo Ibe was born in London and grew up in Nigeria, returning to the UK at the age of 14 when she shared the stage with Grammy-winner Peobo Bryson at the Cadogen Hall. Encouraged by David Gest and former manager of Roy Ayers, she began to pursue a career in music, and has since soared to success.
Golden Skin follows her 2018 EP, Grow To Glow, which had the singles 'Lead Me (Olaedo's Psalm 2)', 'Good Life' and 'Fill Us' featured on the top-ten UK Christian Chart singles. Olaedo Ibe was also nominated for a MOBO and UMA in 2015 after the release of her debut EP, Shine Like Gold. In 2016, her single 'Dust With Life' earned her nominations for a Jump Music Award and a Premier Gospel Award.
Golden Skin is a ten-track project that touches on various topics that are close to Olaedo Ibe's heart, such as mental health, healing, her relationship with God, and practicing forgiveness, self-love and self-worth. Olaedo means 'golden' in the Nigerian Igbo language, creating a beautiful interplay between her name and that of the album, especially with its running theme of valuing oneself. Olaedo Ibe's voice is potent and formidable, leaving no room for the listener to dodge the emotions that it elicits. The instrumental arrangements are tight and crisply-produced, further amplifying her music's ability to elevate the listener's state of mind. The titular BBC London-approved single, 'Golden Skin' featuring Rae Rae, is an optimistic feel-good anthem of self-love, its lyrics exploring the taboo and painful realm of colourism and the dangers of skin bleaching. To boot, the single is also fundraising for the British Skin Foundation. The album is a triumphant soundtrack to one's journey towards loving oneself.
Follow Olaedo Ibe:
Spotify – Apple Music – YouTube – Instagram – X – Facebook – Tiktok