Q&A with empowered R&B singer Celine Love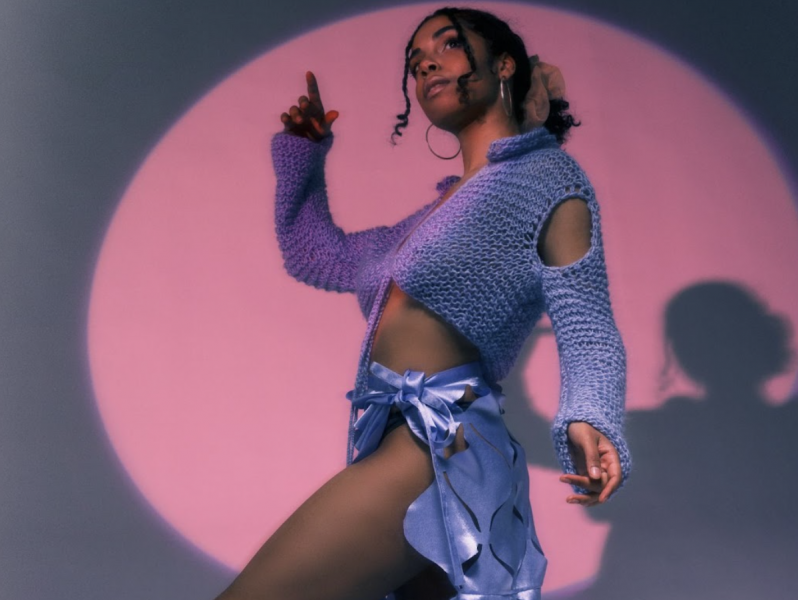 A lot has happened since the pandemic began, one of the diamonds that have emerged through these troubling times is Celine Love's artistry. The songstress rose into the scene in 2019 with the song 'Rose Coloured' and now shares two new singles in 2022, one being the charming track 'Good Girl'. Since exploring her musical career, the singer has performed at prestigious music events and venues: The Great Escape, BBC Introducing Live, 2000Trees and Victorious Festival. Navigating through her femininity, keeping her head up amidst adversity, and breaking into the R&B scene, Celine Love does it with grace and charm. We chatted with the emerging singer below.
Looking back, what was your earliest entry into music appreciation? And music production?
My parents are both musicians so I never considered anything else. At 12 years old I started writing songs and playing guitar so that I could start gigging by myself. Music production is something I've only started taking more seriously recently. On the one hand to try out new creative endeavors and play with different elements, and on the other to communicate with other producers better.
How would you describe your sound?
Currently I'd describe it as contemporary R&B and indie pop because of the production but I have acoustic roots and when I play live I add in soulful folk.
Do you have a motto or mantra that you live by?
My mother always said to not say what we don't want to happen but say what we want instead. For example saying: "I hope I remember all the lyrics" instead of "I hope I don't forget them". Just makes things more positive. I try to implement that as much as possible.
Outside of music, what inspires you?
Conversations. I'm really happy to say that I am usually comfortable with my own company. During all the lockdowns I think sometimes I got a little too comfortable and I've now rediscovered the importance of exchanging words. In turn they inspire lyrics all the time as well.
Is there a particular historical moment in the music industry, that inspires you today as an artist?
That's an amazing question and I've had to think about this for a minute. It was fellow Aquarius Carol King's birthday recently and I got to thinking about the impact she had as a songwriter and woman.
The moment she walked into her first publisher's building and demanded to be heard definitely changed the course of musical history for a lot of us.
Tell us one interesting fact about yourself that no-one would expect.
More than 70% of the time when I listen to music I imagine performing it. I've always wondered if every musician does this or if it's just me.
Five words to leave with your fans?
'Aquarius SZN' is out now ;).
Listen to 'Good Girl' on POP_GROUND.fm
Follow Celine Love: