Q&A with electronic RnB artist DJ Black Barbie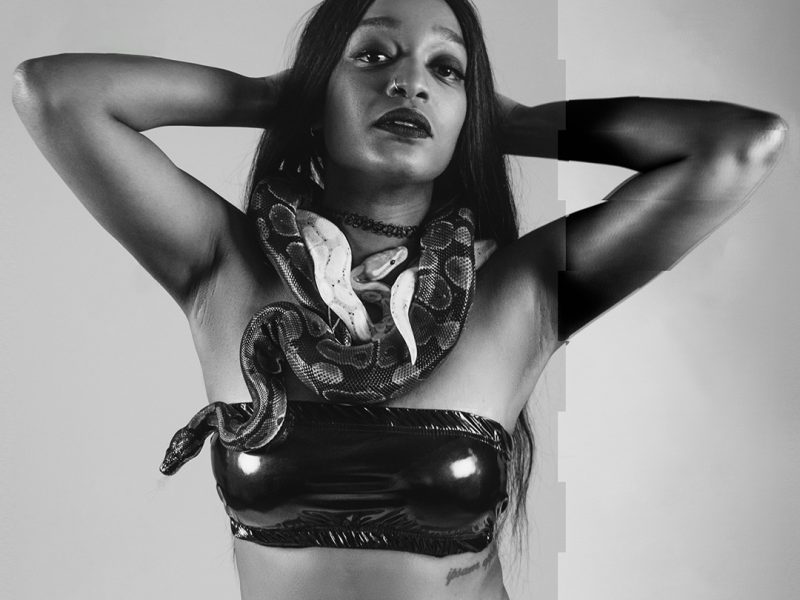 Image credit: John Nordenstein
Stockholm-based DJ Black Barbie left us on the edge of our seats with her latest single 'SNAKES'. The track was also paired with a vibrant music video that captures the emotional intensity of the lyrics which touch on manipulation in relationships of all kinds. This single will also feature on the musician's upcoming EP release Screaming Meemies, due to land in the coming weeks. 'SNAKES' evocative snare fusion paired with bold vocal energy leaves one to assess their own relationships and happiness. Could we be stuck in a toxic cycle? 
We chatted with captivating producer DJ Black Barbie below.
Looking back, what was your earliest entry into music appreciation? And music production?
Music has always been a part of me as my whole family is music fanatics or works in the industry.
But one of my absolute strong memories is when my parents worked abroad a lot during my upbringing. In every city or country they visited, they always bought me a CD with the hottest artist at that time. This means that in addition to my own musical interests, I also got to listen to music from all over the world and that really meant the whole world. My parents also love live music and I have forced them to follow me on many concerts in my younger days haha.
When I turned 16, I realized that music is not just a hobby but a potential career avenue. I had sung a lot and wrote lyrics, but never produced music. This became a natural choice in high school when I started a music production education and later started to DJ.
How would you describe your sound?
The sound through the EP has connections to pop/alternative pop, characterized by strong RnB influences and electronic elements. The beat has a distinctly danceable sound with dark undertones. A mix of upbeat and lyrics that convey unhappy love, despair, and anger.
Do you have a motto or mantra that you live by?
"Live your own life, for you will die your own death."
Outside of music, what inspires you?
Traveling & food.
Is there a particular historical moment in the music industry, that inspires you today as an artist?
When M.I.A. released her second album Kala in 2007. This became a great source of inspiration for creating and experimenting with my own expression and sound. I have taken this energy with me to different constellations, and I still do to this day.
Tell us one interesting fact about yourself that no-one would expect.
I'm a sucker for anagram.
Five words to leave with your fans?
Never leave home without glitter.
'SNAKES' features on the Spotify playlist POP.GROUND.fm
Follow DJ Black Barbie: